Vanilla Protein Baked Oats Recipe
Vanilla Protein Baked Oats Recipe
A high protein, nutrient dense midday snack, coffee break accompaniment or pre workout energy boost option, these baked oats taste great, feel good and are simple and easy to make.
Preparation Time - 5 minutes 
Cooking Time - 30 minutes 
Servings – 4 
Ingredients: 
200g jumbo oats
2 tsp baking powder
2 tbsp milled flaxseed
3 scoops Kinetica Vanilla protein
200g apple puree or ripe banana puree*
400ml milk of choice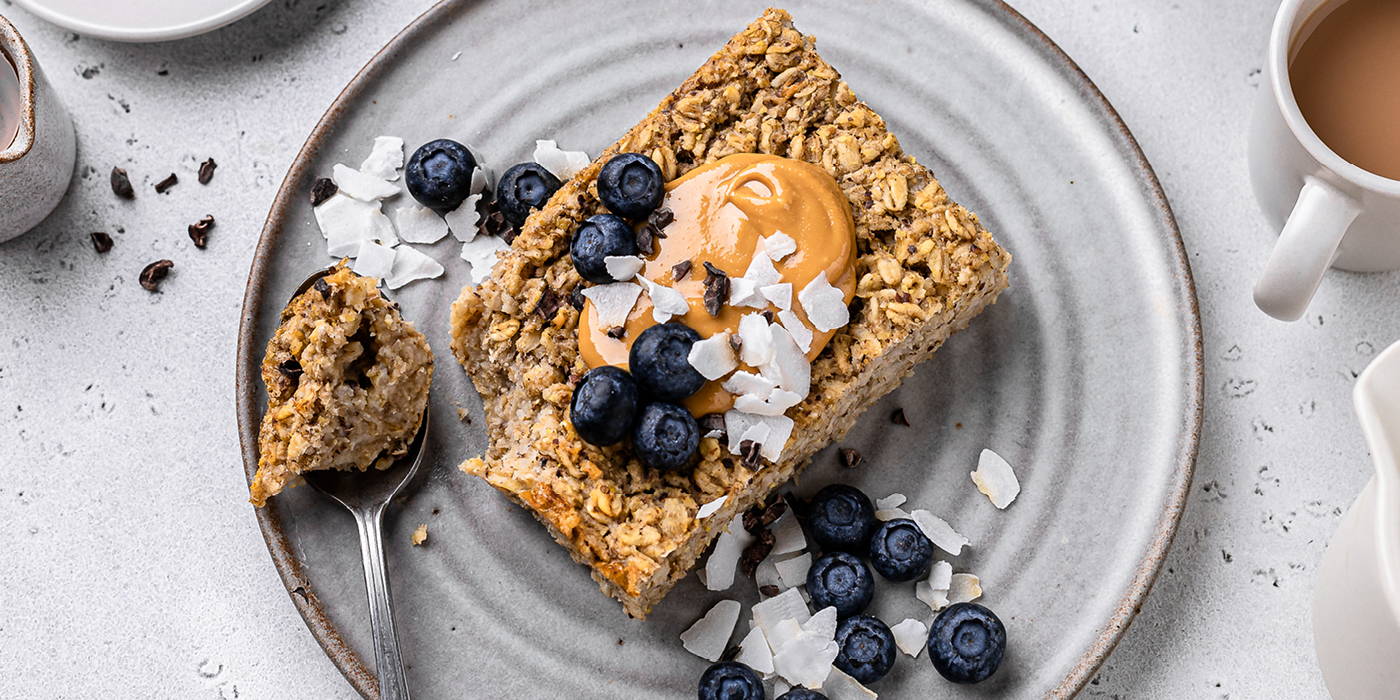 Method:
1. Grease a small oven safe pie or casserole dish with spray oil or coconut oil. We used one approximately 9 * 4 inches. When you add the oat mixture it can come almost to the top, it will only rise a little!
2. Mix all ingredients together in a large bowl.
Transfer to your dish and bake for 30 minutes.
3. Allow to cool for a few minutes before serving up, or if you want them to be sliceable, allow to cool and then chill in the fridge overnight.
4. Store leftovers in the fridge for up to three days.
5. Delicious served cold or reheated with berries and a mighty dollop of peanut butter.
*You can buy jars of apple puree in your local health store. It's also great for making baked goods and pancakes! 
Macros per serving (using almond milk): 
Calories: 347
Protein: 25g
Carbs: 44g
Fat: 7g