Simple Strawberry Peanut Butter Oats Recipe
This simple spring or summer breakfast or snack option is oozing with oats and packed with whey protein and is ideally eaten before a long endurance session or after an intense gym work out to help you recover.
Preparation Time - 5 minutes 
Cooking Time - 5 - 8 minutes 
Servings - 2  
Ingredients: 
Oats 
1 cup (approx. 100g ) of jumbo oats
2 tbsp milled flaxseed  
300ml water
100ml milk
½ a cup of frozen strawberries
2 scoops Kinetica Strawberry Whey Protein 
 
Toppings 
2 tbsp smooth drippy all natural peanut butter
1 tbsp strawberry fruit spread or good quality jam
Toasted Coconut Flakes
½ a cup of frozen strawberries, thawed or heated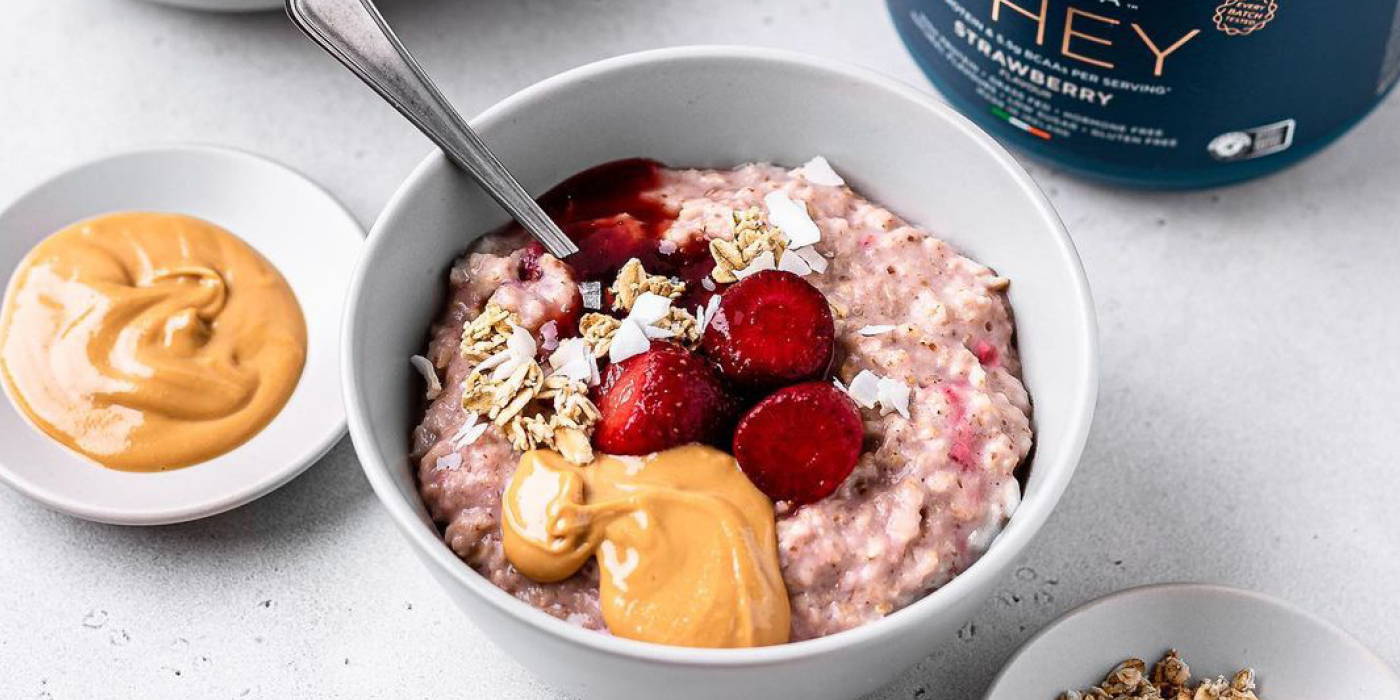 Method:
1. Add the oats, milled flax, water and milk to a pot over a medium heat. Bring to the boil and then simmer, stirring often for about 5 to 7 minutes, until thick and creamy. 
2. Add in the protein powder and strawberries and stir well to combine. Heat through for another couple of minutes.
3. If the oats are too thick for your liking simply add a touch more milk or water to thin them out to your desired consistency.
4.Serve topped with thawed frozen strawberries, strawberry fruit spread of jam, peanut butter and coconut flakes.
Macros per serving: 
Calories: 528
Protein: 34g
Carbs: 65g
Fat: 14g