Nice Cream Smoothie Bowl Breakfast Recipe
Nice Cream Smoothie Bowl Breakfast Recipe
Making a meal out of it… This tasty, strawberry, raspberry and banana smoothie bowl recipe is high in protein and suitable for breakfast, post morning workout, or as an afternoon snack to help you refresh and recover.
Preparation Time - 10 minutes 
Servings – 2 
Ingredients 
150g frozen strawberries
150g frozen raspberries
1 medium frozen banana worth of chunks (approx. 120g)
100ml - 150ml milk
2 Scoops Kinetica Strawberry Protein
2 tsp honey
100g plain Greek yogurt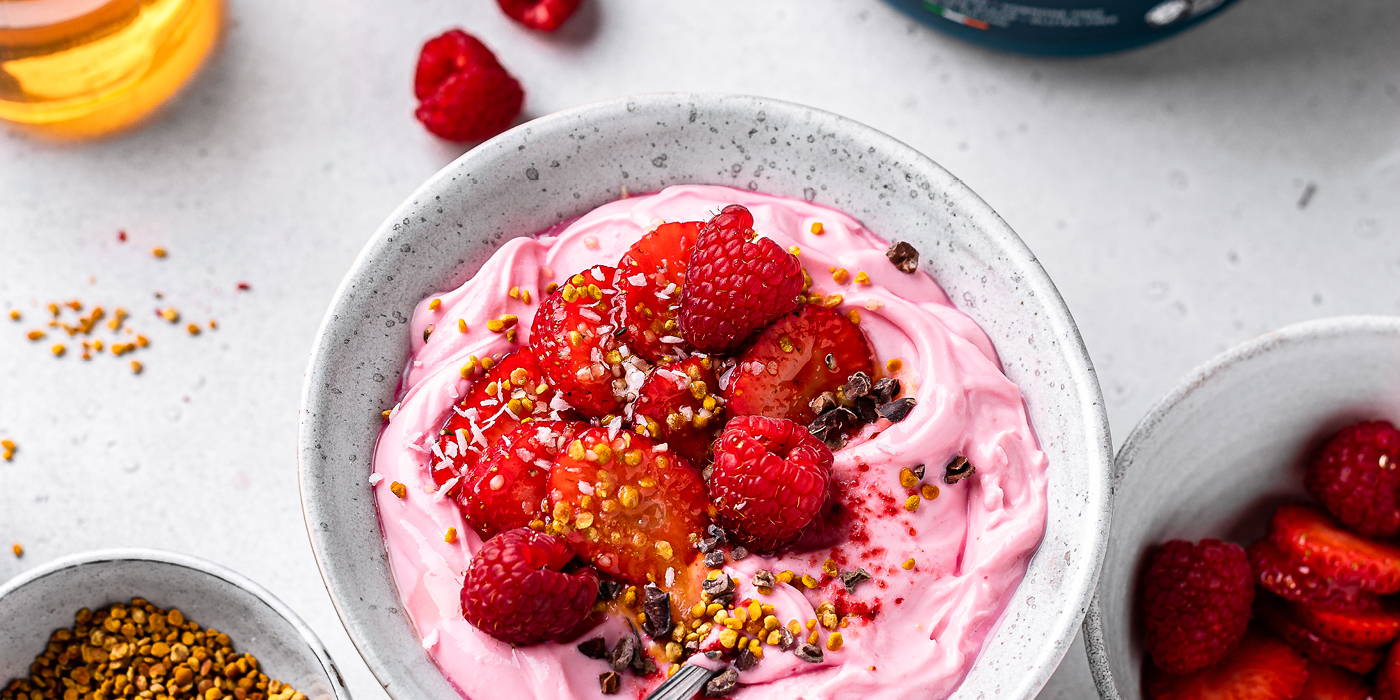 Method:
1. Blend strawberries, raspberries and banana chunks to a coarse crumb. Add 100ml of milk, protein, honey and Greek yogurt. Blend until smooth. Add up to 50ml more milk if necessary. We use the tamper for the blender to push the ingredientsdownso they blend with minimal liquid.
2. Serve in bowls immediately topped with strawberries, raspberries, bee pollen, coconut, cacao nibs, or even hemp seeds
Macros per serving: 
Calories: 323
Protein: 25g
Carbs: 46g
Fat: 5g