Chocolate & Berry Protein Pancakes Recipe
Chocolate & Berry Protein Pancakes Recipe
Start your day as you mean to go on…Protein pancakes can help ensure you give your body an even distribution of protein across the day. This recipe is quick and easy, perfect for those that are time poor but want to be protein rich!
Preparation Time - 5 minutes
Cooking Time - 8 - 10 minutes
Servings – 1
Ingredients:
80g oats
1 banana
1 egg
1 Scoop of Kinetica Lean Active Chocolate
Pinch of baking soda
50-100ml of milk of choice
Toppings (optional):
Honey
Crunchy granola
Berries
Chocolate chips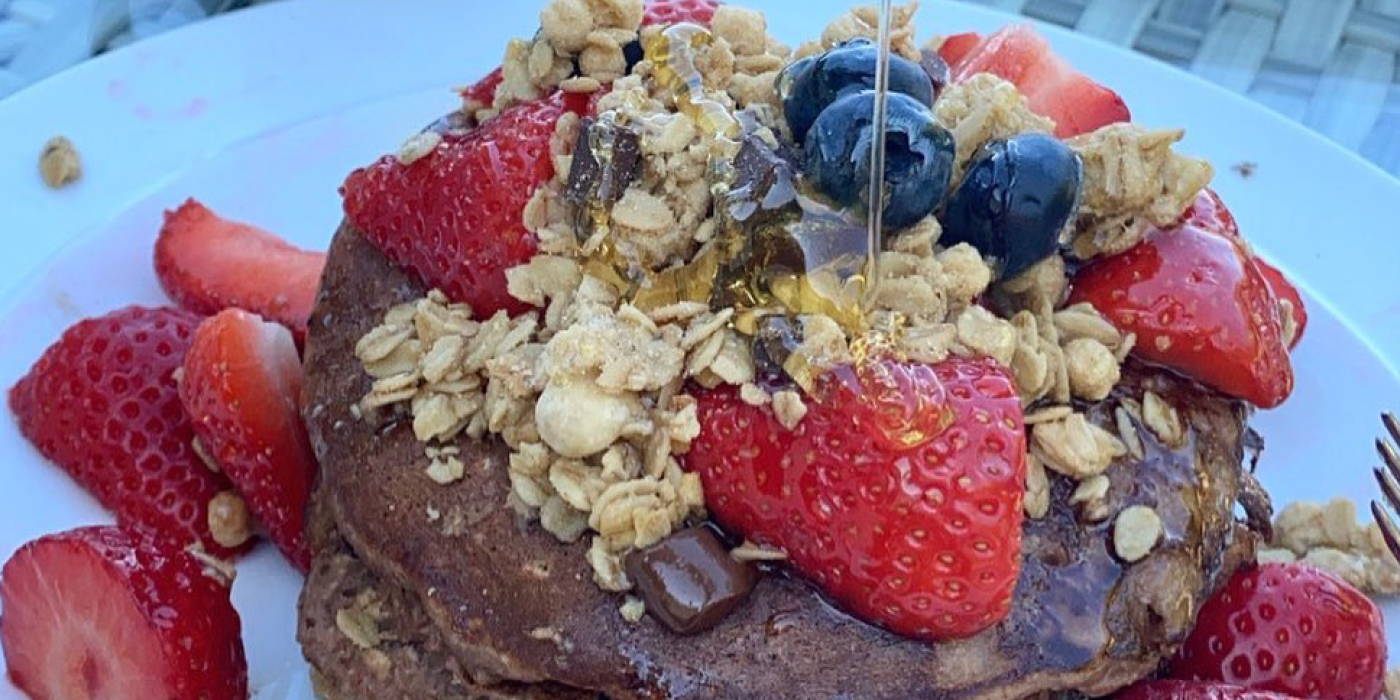 Method:
1. Mix ingredients with food blender
2. Heat a non-stick pan
3. Add oil of choice or butter on the pan at a low medium heat
4. Ladle pancake mix into pan and cook until golden brown on either side
5. Serve up and enjoy!
Nutritional Serving for Kinetica Pancakes (without toppings)
Protein: 32g
Fat: 16g
Carbohydrates: 81g
Calories: 596